The Be-Attitudes Adult Bible LessonsTM
Live Life Approved By God!
Eight lessons with discussion questions. For personal or adult group Bible study.
Discover God's plan for your life!
The Beatitudes are the first part of Jesus' Sermon on the Mount--in it we learn how a follower of Jesus should think, act, and "be." They are concerned with one's inner life and attitudes. They also tell us what rewards are in store for those who abide by them.
The BE-Attitudes book doesn't require a seasoned Bible teacher to lead a group. It has been written so that everyone can read, study, and learn together! (Make sure to read some reviews listed below.)
Click here to sample the first two chapters.

$10.49 Paperback Version on Amazon!

$7.99 Click here to purchase the PDF Digital Version
More than one person using this e-book?
ADD extra licenses to your cart for $5 each.
Change the quantity to equal the number of people who will use the book.
Teach this to children, get our BE-Attitudes for Kids Bible lesson plans. Available as an e-book only (PDF file).
Your credit card statement will read, SSTN.ORG, and are billed by 2Co.com our secure online credit service.
*Amazon Associates receive commissions from qualifying purchases.
Don't miss our BE-Attitudes Bible Memory Cards! Available on our Etsy platform now!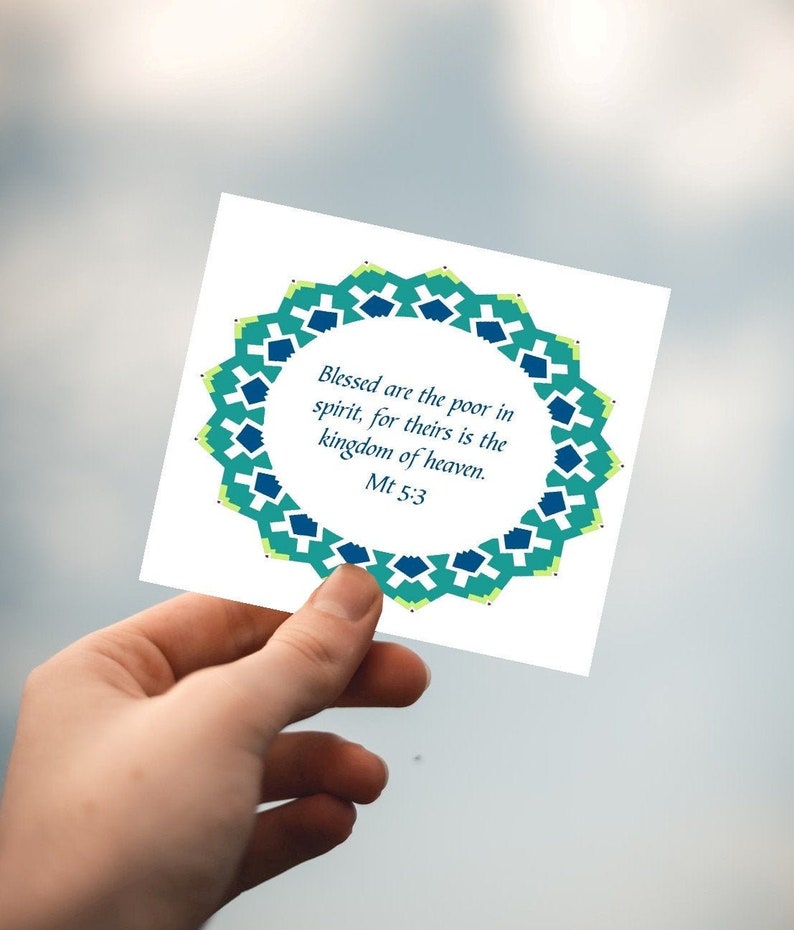 Reviews
"We will be doing a conference for a group of churches in Haiti on the topic of the Beatitudes. Your book was very good in explaining them, and I like the questions that go with each beatitude, because we have a discussion time after the teachings." ~ Martha C.
"We are using the Beatitudes for adults and are really enjoying it. It has been great for our new believers and more mature Christians alike. Thank You." ~ D. Chambers
If you think this Beatitudes Bible study would be helpful to others, then please
click here to email them
or use our social media links, above, to get the word out.
About the Author
Sarah Keith is the Founder of SundaySchoolNetwork.com. She has spent over twenty years developing Christian education materials for children and adults. Ms. Keith has been interviewed several times on the
Moody Radio Primetime America
show and by her local Moody radio affiliate, WRMB of south Florida. She has also been a guest on the
Christian Television Network
. She is a wife, mother, and grandmother, who enjoys teaching children about Jesus, riding her bike to the ocean, cooking for her family, and playing with her grandchildren.)