The Roman Road Evangelistic Tool
An easy way to share the Gospel message!
Watch our Video Version
At the beginning of the book of Romans write the first verse, Romans 3:10. Next to Romans 3:10, write the next verse, Romans 3:23. Next to Romans 3:23, write Romans 6:23, and so on until you have all of the verse recorded, see Scriptures, below. Now you'll be able to share the Roman Road from your own Bible with anyone, at anytime!

Romans 3:10 "There is no one righteous, not even one. . ."

Romans 3:23 " . . . for all have sinned and fall short of the glory of God. . . "

Romans 5:8 "God demonstrates his own love for us in this: While we were still sinners, Christ died for us."

Romans 6:23 "The wages of sin is death, but the gift of God is eternal life in Christ Jesus our Lord."

Romans 10:9-10 "If you confess with your mouth, Jesus is Lord," and believe in your heart that God raised him from the dead, you will be saved. For it is with your heart that you believe and are justified, and it is with your mouth that you confess and are saved."

Romans 10:13 "Everyone who calls on the name of the Lord will be saved."
Make our Roman Road Gospel Tract and spread the Good News!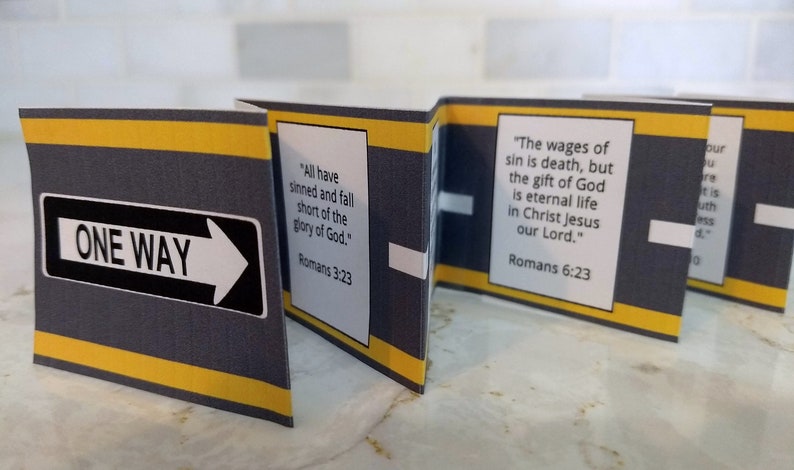 Help keep the site going, support our site!

Subscribe to our Newsletter - Learn More
Site Map