Current Issue of our Newsletter
SHARE this page with your friends, teachers, and pastors. Like us and follow us on Facebook too!


Subscribe to get FREE ideas and encouragements sent to your email! Learn More


Tis' the Season to Believe!
Being Fully Persuaded | by Jenny Mallat
"Yet he did not waver through unbelief regarding the promise of God, but was strengthened in his faith and gave glory to God, being fully persuaded that God had power to do what he promised." Romans 4:20

Believe! Everywhere you go this time of year you see or hear this word. The rest of the year it's okay to doubt, but from Thanksgiving to Christmas it's the season to believe. And it's a command! You don't see signs all over the mall asking, "Won't you just believe?" or "What do you believe?" No, right now the message is clear: Believe.

This one-word mandate offers universal approval. Whatever you believe, as long as you believe in something, is okay: Jack Frost, Frosty the Snowman, or Jimmy Stewart and his wonderful life. And in the midst of all this commercialism and fantasy, you could even believe that the Son of God was born to a virgin in Bethlehem over 2000 years ago . . . if you're so inclined. Keep reading today's devotional.

Teach children to BELIEVE . . . in Jesus!
Our three-session program is intended for K-5th grade, whereby each day the lesson, craft, and game focuses on one of the A.B.C. letters. (Older kids can help to lead.) Learn more!



Make the 5-PIECE Paper Nativity Set
Learn how.



Prayer Journal for Women
with Scripture Inspirations
My Prayer Journal - Each of the 24 prayer sections contain an inspirational Bible verse from Psalm 119 to meditate upon before praying, a "Prayer Priorities" section to record urgent prayers, a larger section to write prayers for family, friends, and leadership, and a "Gratitude & Praise" section to journal prayers of thanksgiving. When prayers are answered, mark through them with a highlighter pen; it's an encouragement to see God's answers and a motivation to keep praying!

A meaningful gift idea for the important women in your life! Great for Christmas, Birthdays, Mother's Day, Bible study teachers, wives, daughters, and girlfriends. Conveniently sized at 6" x 9", with a minimalist design interior. Learn more.

Printable Bible Posters
Check out our digital Bible posters for homes, classrooms, and Bible clubs. Available exclusively on our Etsy platform. Watch our video to see some of our selection!

AND by using this link, you'll get 10% O-F-F your order.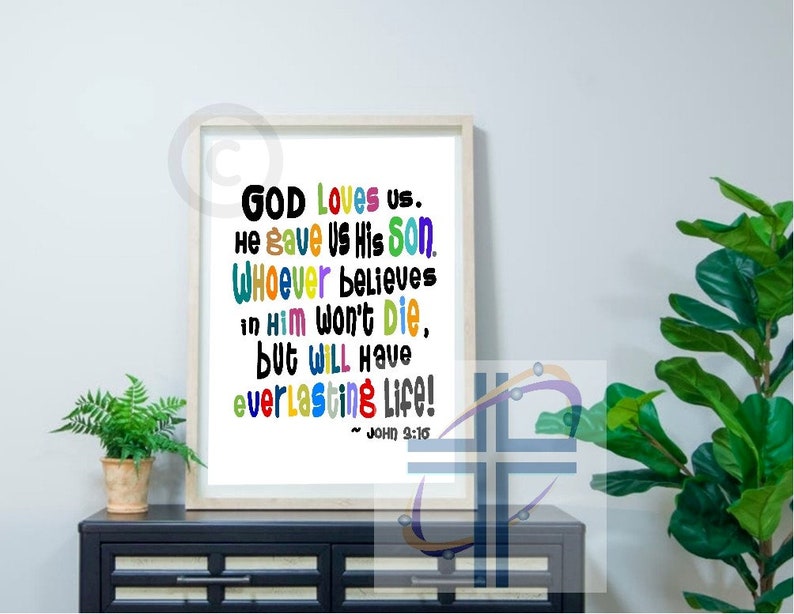 I love reading your comments! Email me at:
sstn@sundayschoolnetwork.com
Your webservant,
Sarah Keith
Your purchases and donations to the site help to distribute our resources to churches and families across the world.
Mission Statement: SundaySchoolNetwork.com brings over 25 years of experience to children's ministry. Our Bible lesson plans and activities are designed to lead children to Christ, helping them grow in their faith, so they can proclaim the good news message to the next generation.

Help us reach the Christian community. Please Like and follow us on Facebook and FORWARD our newsletter to your friends and pastors and share on other social media platforms.
Do you have a question you'd like to ask? Send it to sstn@sundayschoolnetwork.com.
If you're not already subscribed to our newsletter, sign up on our home page:
https://www.SundaySchoolNetwork.com
Copyright© / d.b.a. "S. A. Keith of Creative Imaginations
Reproducing in any medium, commercial or noncommercial, is strictly prohibited without prior written permission. SSTN has contributors from all over the world who share their ideas. If you reprint any of the ideas from SSTN, SundaySchoolNetwork.com or ChristianCrafters.Com in any medium (websites, magazines, newsletters, etc.), you must contact the submitter, and website for reprint permissions. Any materials used must also include the submitter's name and where the ideas were gleaned from. The opinions expressed or advertisements displayed in the SSTN e-Newsletter are not necessarily endorsed by SundaySchoolNetwork.com or any of its affiliates. SSTN reserves the right to edit and or exclude information from the SSTN e-Newsletter.